Staff
Cameron Twombly, EIT Stream Restoration Engineer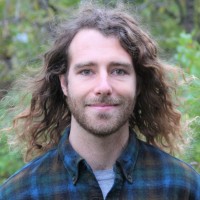 Cameron brings five years of experience to his role as a stream restoration engineer. He specializes in ecosystem restoration projects, including dam removals, aquatic organism passage, natural channel design, and floodplain reconnection. Prior to joining Stone, Cam served as a water resources scientist, completing water resource protection and restoration projects in New England. He managed diverse water resources projects including lake and river restoration projects on the Saco River and Kearsarge Brook in New Hampshire and assisted towns with MS4 permit requirements and water monitoring projects.
Cam's training includes advanced ecological design, applied river engineering, watershed water quality management, and fate and transport of nutrients in the environment. He has experience in watershed and river corridor restoration and management plans; GIS mapping, modeling, and assessment; nonpoint source best management practice site assessment, design, and installation; hydrologic and water quality modeling; environmental permitting; water quality monitoring and analysis. As a graduate teaching assistant at the University of Vermont, he developed environmental teaching labs and studied agricultural hydrology and runoff treatment.
Years of Experience 5
Education
Master of Science, Civil and Environmental Engineering, 2019, University of Vermont

Bachelor of Science, Environmental Science Ecosystems, 2016, University of New Hampshire.
Markets