Join the stone team!
Thank you for your interest in our career opportunities.
Stone is 100% employee-owned environmental science, engineering, and consulting firm located in Montpelier, Vermont with remote offices in New Hampshire, Missouri, Austria, and Germany. With 30 years of experience, we have built a foundation of scientific integrity and innovation as we deliver defensible and reliable environmental and data solutions to clients around the globe. Stone's employee-owners combine diverse experience in a variety of sectors and bring insight, curiosity, and passion to every endeavor. The result is a culture that emphasizes professional growth while achieving group and company-wide goals. We don't just work at Stone, we own it!
Since 2016, Stone's employee-owners have taken a direct stake in the value and health of the company through an Employee Stock Ownership Plan (ESOP). It's a unique ownership and management model that is a powerful motivator which inspires close cross-department collaboration and company-wide unity. Stone has an excellent compensation package including competitive pay; health, dental, and vision insurance; 401K with company match; ESOP benefit; paid time off; and flexible holidays. But what really sets us apart and makes employee-owners want to stay at Stone is our culture, the interesting and meaningful work that we do, and the inspiring, dedicated people we work with. Stone has a progressive culture: from open communication, transparent leadership, and the freedom to explore one's passions, to its commitment to giving back to community and a firm "work hard, play hard" mentality. Simply put, it is one of the best places to work and why were voted a top place to work in Vermont for the last four years.
Stone is proud to be an equal opportunity and affirmative action employer. Our goal is to be a diverse workforce that is representative at all aspects of employment including the decision to hire, promote, discipline, or discharge, will be based on merit, competence, performance, and business needs. We do not discriminate on the basis of race, color, religion, marital status, age, national origin, ancestry, physical or mental disability, medical condition, pregnancy, genetic information, gender, sexual orientation, gender identity or expression, veteran status, or any other status that is a protected category prohibited by federal, state, or Vermont laws.
Stone Environmental, Inc. of Montpelier, Vermont is seeking a dedicated senior engineer to lead our stream restoration practice. The successful applicant will work with a group of engaged professionals and a variety of partners, including municipalities, regional conservation organizations, state agencies, and watershed stewardship organizations, to develop and lead stream restoration projects, typically involving dam removal, road-stream crossing upgrades, habitat improvement, floodplain reconnection, and bioengineering practices. The candidate will serve as a mentor for engineering staff, provide senior technical support for a variety of natural resources restoration projects, and conduct business development activities. The ideal candidate will possess cross-disciplinary experience and a demonstrated ability to apply that experience to the improvement and stewardship of water resources in Northern New England. The preferred applicant will be comfortable supporting all engineering project phases, from conceptual design and scoping efforts to final design, permitting, and construction management/oversight.
Stone Environmental, Inc. is seeking an experienced and motivated individual to fill a position as a Software Engineer, where responsibilities will include system administration, DevOps, and middleware / back-end software development, with a focus on web applications for environmental quality modeling.
The primary responsibility for the position will be supporting software that integrates agricultural/environmental modeling and optimization with web-based user interfaces and Big Data to facilitate custom workflows. These web-based systems create inputs for, manage the running of, and report on the outputs of agricultural models such as the APEX farm-scale model, for the purpose of quantifying the benefits of conservation practice implementation aimed at improving water quality, promoting sustainable farming, and reducing greenhouse gas emissions. The ideal candidate will work well as part of a team and independently and will bring enthusiasm and dedication to producing outstanding software products and services. Because the project requires some specialized technical capabilities, the candidate must be able to clearly communicate about technical complexity to members of the team who are not deeply familiar with all parts of the technology.
At Stone the health and safety of our employee-owners is a priority, that's why we are requiring all successful candidates for this position be fully vaccinated against COVID-19, or are willing to become vaccinated as a condition of employment.


ONGOING OPPOR

tunities
Do you have a background in science, or in GIS/web mapping/database development with an interest in environmental science? We would like to know about you! We are always in search of talented individuals who can fill positions such as Ag/Water Quality Modelers, Environmental Modelers, Environmental Engineers, Hydrogeologists, Geologists, GIS/Web and Database Developers.
If you would like to be considered for such opportunities at Stone Environmental, please click "Apply Now" to submit an application for future consideration.
Stone is always interested in individuals and companies available for consulting engagements. If you represent a company looking for teaming opportunities, please email us a short description of your work and your contact information to add to our list of potential consultants to 105-110-102-111-64-115-116-111-110-101-45-101-110-118-46-99-111-109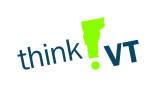 Considering relocating to Vermont? For resources on employment, schools, and health and community life, head to the ThinkVT site.
Join the Stone Team!!
Benefits
Below are some of the benefits we offer at Stone.
Employee Stock Ownership Plan
Stone is an ESOP which is 100% funded by the company. The ESOP (Employee Stock Ownership Plan) is a long-term plan where employees will benefit from the profitability and growth of the company throughout the years.
Medical Plans
Stone provides employees and their dependents benefits for medical insurance and prescription drugs, and an optional voluntary employee funded dental coverage plan. As part of our health insurance plan we offer a Health Reimbursement Account and Dependent Care / Flexible Spending Account (DCA/FSA). These programs allow the employee to have pre-tax dollars deducted from salary to pay for eligible out-of-pocket expenses during the plan year.
Combined Paid Time Off and Holidays
At Stone we combine sick and vacation into one combined paid time off plan that is based on your years of employment. In addition we also offer paid holidays.
Retirement Plans
Employees may contribute to a traditional before-tax 401K and/or after-tax Roth account up to annual IRS limits. Stone will match your contribution up to 4% each pay period.
All qualified applicants will be considered for employment without regard to age, race, creed, color, national origin, ancestry, marital status, sex, affectional or sexual orientation, religion, veteran's status, or disability.