Leadership
Michael Winchell Vice President / Environmental Systems Modeling Service Leader / Senior Environmental Modeler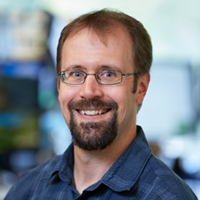 Mike has been a part of Stone for the last 20 years. In 2012, Mike established the company's Environmental Systems Modeling service line, which has since grown into one of the largest service areas in the company. Over the course of his tenure at Stone, Mike has led technical geospatial analysis and modeling efforts, as well as managed projects across nearly all of Stone's areas of expertise.
Within his role as Stone's Environmental Systems Modeling Service Leader, Mike both manages and serves as the technical lead on a broad range of environmental modeling, spatial analysis, and software application development focused projects. Specific focus areas of his work include pesticide fate and exposure, watershed scale water quality assessments, simulation and analysis of agricultural best management practices, integration of GIS with environmental models, urban water quality, endangered species risk assessments, and model interface development. Mike regularly presents his work at both national and international professional conferences, including meetings of the American Chemical (ACS) and the Society of Environmental Toxicology and Chemistry (SETAC). He also is a member of the CropLife America Environmental Exposure Working Group (EEWG).
Prior to joining Stone Environmental, Mike served as a hydrologist at the National Weather Service Northeast River Forecast Center where he developed, calibrated, and applied large river basin flood forecast models.
Years of Experience 27
Years at Stone 22
Education
Master of Science, Hydrology and Water Resources, 1997, University of Arizona

Bachelor of Science, Environmental Systems Technology, Department of Agricultural and Biological Engineering, 1994, Cornell University
Markets